That time of year is just around the corner! Fall is in full swing and summer is out. It is bittersweet but that is what the seasons are all about; always changing. You never get tired of the weather because it is always changing. Most people describe fall as cozy and there is not anyone that can deny the beauty of it. There is nothing like the leaves changing color in autumn.
It is time to pull out the sweaters and pants. Camo pants are a great must have for that time of year. There are quite a few reasons. One, being the style! Camouflage prints are always in! Two, being they are great to wear for fall activities, like paint balling! Three, as a woman, they look great with Uggs! Actually, they look great with high-heel pumps as well!
Camo pants always look great on men; especially camo shorts. It seems like they are always in style for the male gender. You can wear them to knock around in or dress them up to go out. Cooler weather is usually the start for gaming season. We all know that hunters wear camouflage so, there you go!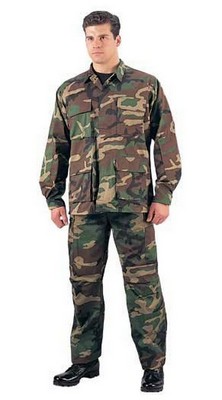 Autumn is just a great time of year! You really cannot disagree with that - besides, the heat gets to be too much after a few months. Who doesn't enjoy sipping on hot chocolate and picking pumpkins?! By the time you know it, we will have to put our winter clothes away and pull our bikini's out again! That is the joy of the seasons.